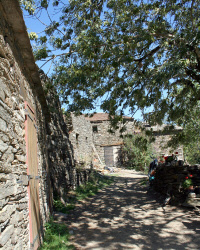 Fed up with 'modern'life ?

Mas La Devèze
in the heart of national parc Les Cévennes


How about a hike without seeing anyone for hours?
If you have forgotten what silence sounds like, or what vegetables, fruit and mushrooms from the garden taste like ...
Come and spend a week with us at Mas La Devèze, a 98-acre ( 40 HA), organic smallfarm in the heart of the Cévennes National Park (altitude 1,000 metres).
The house which dates from 1789 sits on the flanks of the Mont Lozère and the Bougès plateau.
It has been entirely renovated by Leonore Folmer and Charles Veenstra who will welcome you.
Two streams run through the land—a mosaic of meadows and woods—where our herd of sheep and our three ponies Haflinger graze.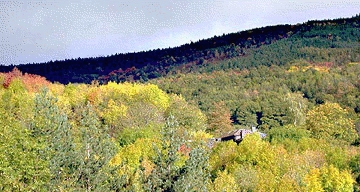 Our 3 cottages offer a perfect base for exploring this fascinating region; canoeing in the Tarn Gorges, skiing on the Mont Lozère, cycling or hiking in an untouched landscape, ....
If you want, you can also help us on the farm: harvesting shiitake mushrooms from the oak logs on which they growor in the salle-de-culture on the bags, a bit of shepherding (with the help of our Border Collie Zorro or Boost, (if you are lucky), picking the various red fruits that we grow at La Devèze—it depends which season you come.
Geocaching: discover and explore :
Explore the world 'chez nous' as you search for the cache using a GPS device or smartphone. Find the cache, sign the logbook and see what others have left behind.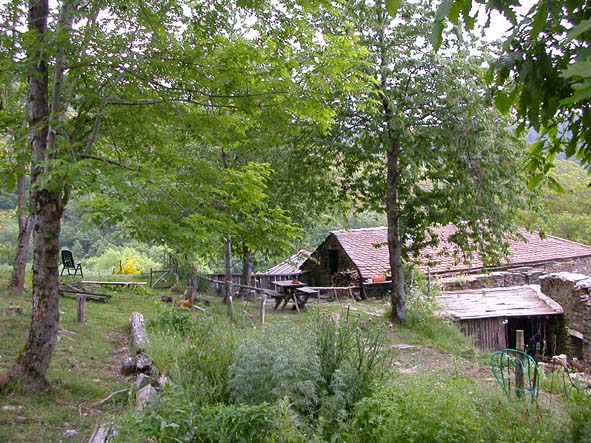 Gîte "La Bergerie" with 'terrasse' and of course all over the gardens

watch a visit on Youtube to gite "La Bergerie"
right: Gite La Bergerie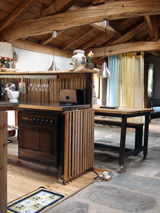 left : Gîte La Grange (kitchen )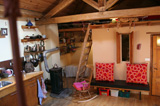 Information Gite Vieljouve Haut on airbnb please give us a call 0033 466452592 or 0033 0642223820 ( leonore) we speak perfectly english